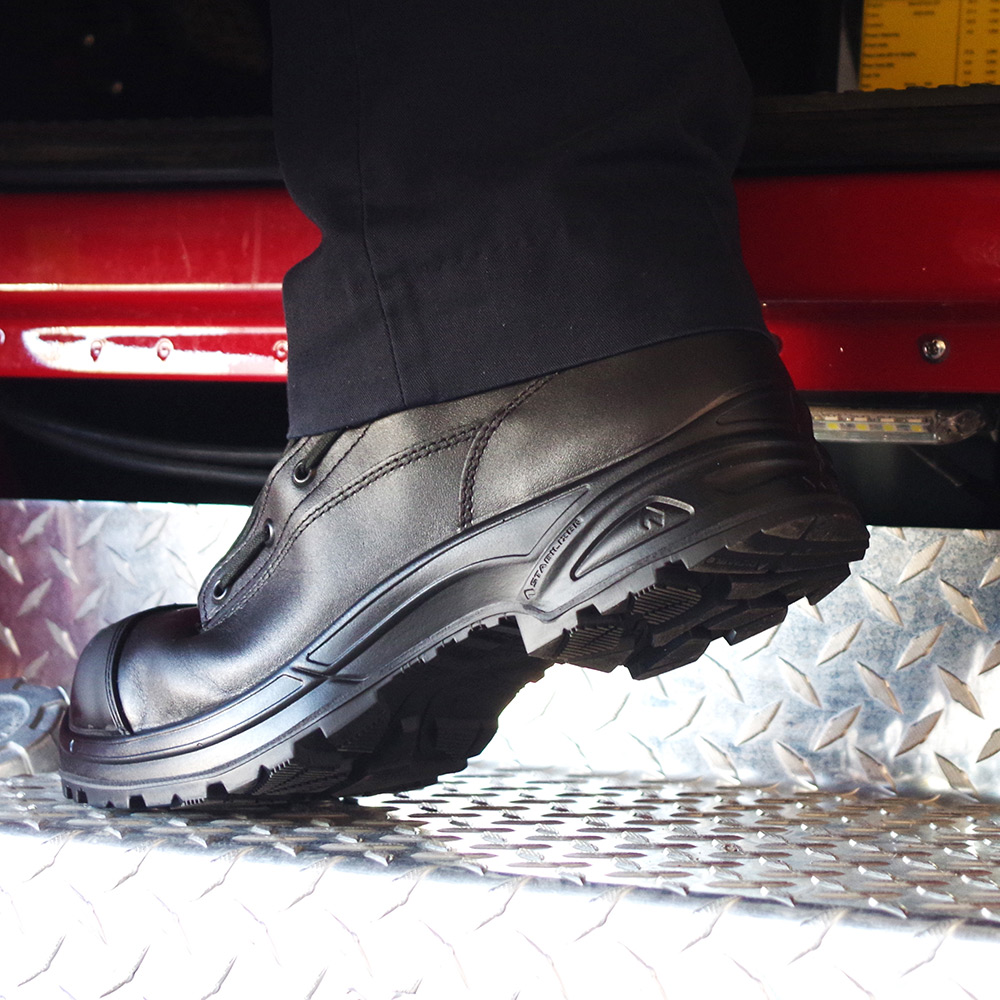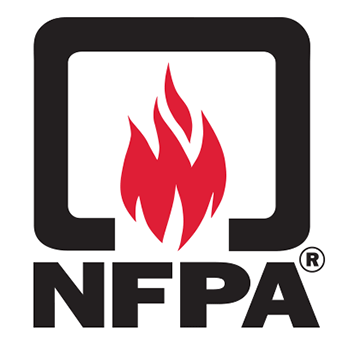 Maximum protection tri-certified for EMS, Techincal Rescue and Wildland firefighting
Your health is priority. The Airpower XR1 Pro offers all-round protection for your feet, because it is puncture resistant, protects your toes, and protects you from the dangerous fluids you come in contact with on the job. It is a tri-certified EMS, technical rescue and wildland firefighting boot ready for service.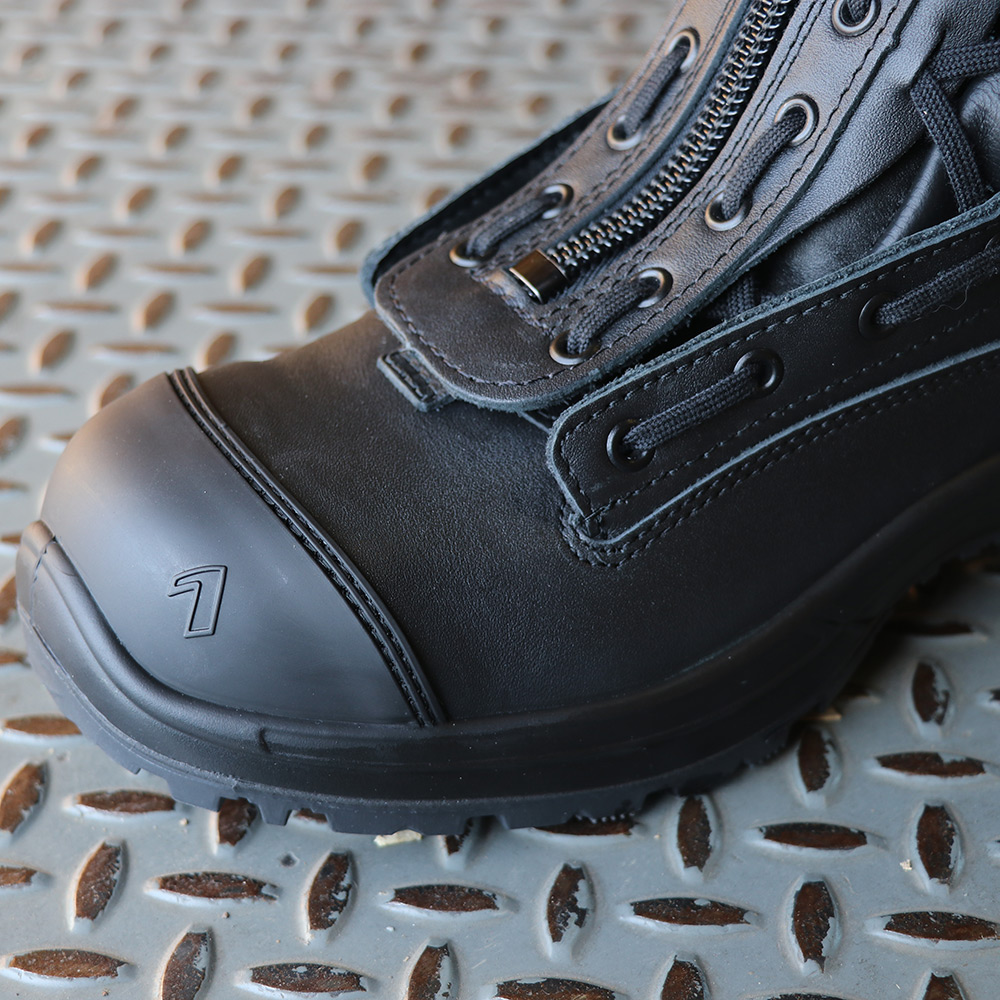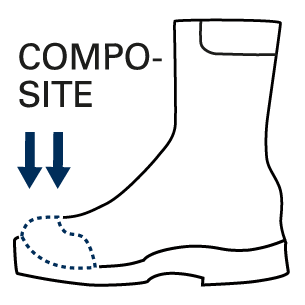 Protect your toes with our composite toe cap
The integrity of your feet, and especially your toes, is important. The Airpower XR1 Pro is equipped with composite toe caps that are lighter weight yet still keep your toes protected to the highest safety requirements. It helps reduce foot and leg fatigue from long hours on the job.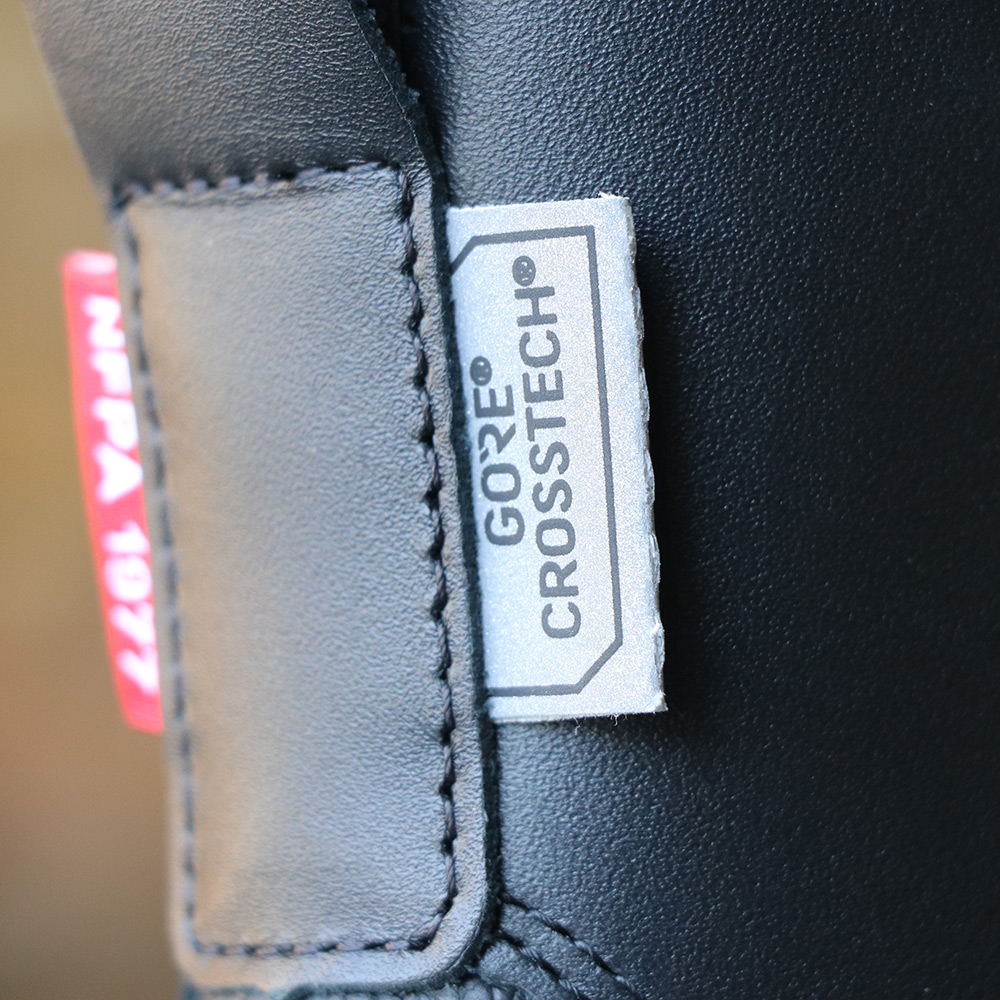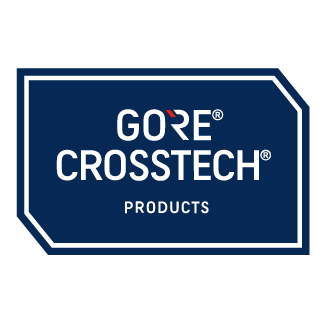 Keep yourself safe from dangerous fluids thanks to CROSSTECH® technology
Your job can expose you to dangerous situations. The CROSSTECH® technology in your Airpower XR1 Pro's inner lining not only keeps your boot waterproof, it keeps you protected from potentially hazardous fluids like blood, body fluids and chemicals. Your feet stay dry, you stay safe.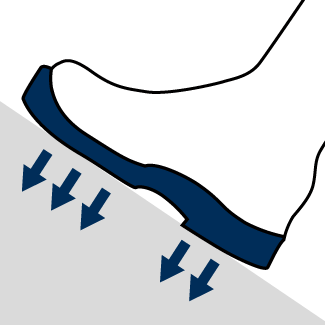 Keep your footing with HAIX® protective sole
With the Airpower XR1 Pro extremely slip resistant sole, you can walk and run with confidence. The integrated safety sole won't melt on hot pavement and won't disintegrate from oil, fuels and chemical exposures at accident scenes. As an added feature, the sole is EH rated as well.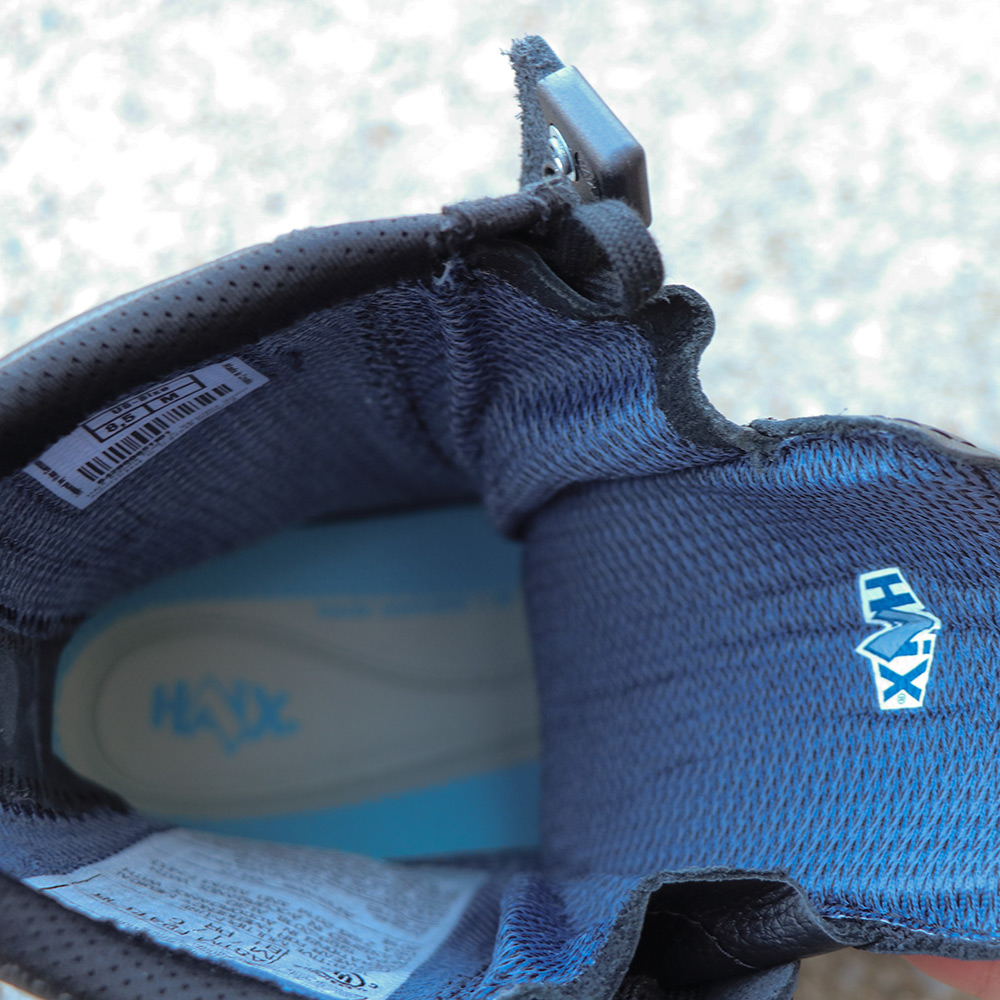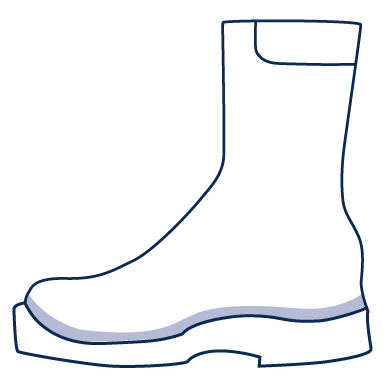 Comfort fit with HAIX® cushioned insole
HAIX insoles keep your feet and your boots fresher and more comfortable on the job. Our insoles absorb perspiration to keep your feet dry even under the most rigorous conditions. Added cushioning provides extra comfort. The micro fiber design is lightweight, breathable and machine washable. Replace occasionally to keep your boots fresh and comfortable.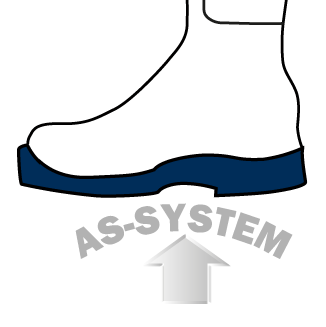 Needed support for your feet with the HAIX® Arch Support System
You can perform your job duties better and with more stability with the Airpower XR1 Pro. The built in arch support relieves stress on your feet by distributing weight more evenly. Walk without pain, improve your general well being, and increase your ability to perform without the distraction of foot and leg pain.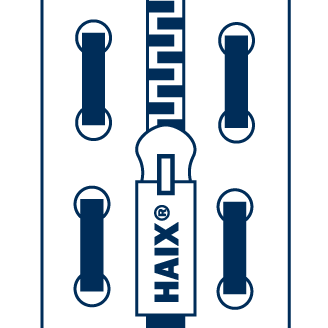 Quick in and out zipper lacing system
When seconds matter, you can rely on the zipper lacing system in our Airpower XR1 Pro to give you a more personalized fit while ensuring you can rush out to the next call without the hassle of lacing up. When your boots arrive, adjust the lacing for a personalized fit just for you. Then enjoy that fit every time, every day. Slip on, zip up, and go.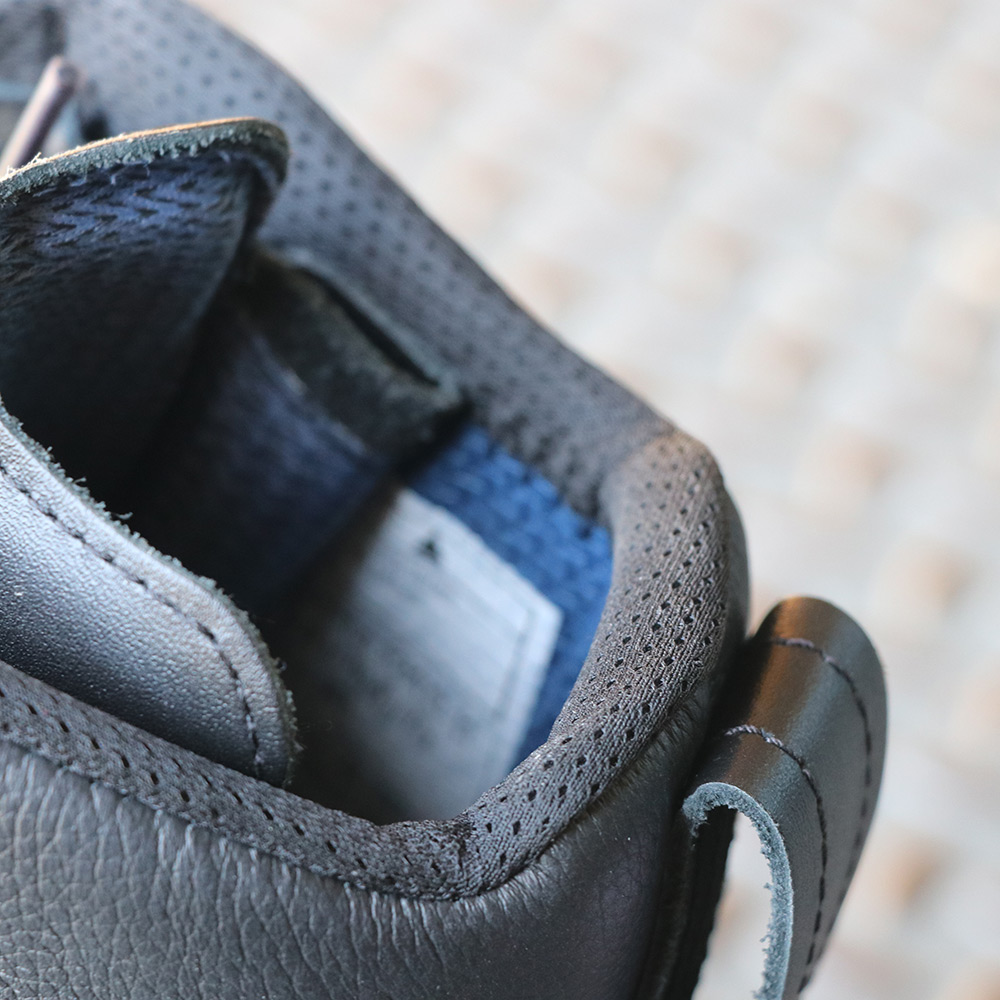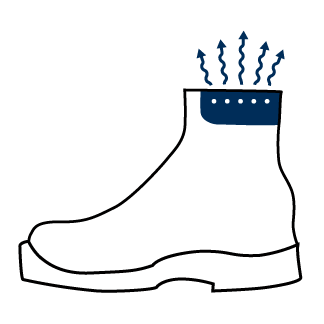 Breathable comfort with HAIX® Climate System
The Airpower XR1 Pro allows your feet to breathe by absorbing the moisture from your feet into special foams between the inner lining and the leather. With every step you take, moist air is released and fresh air comes in through the vent holes at the top of the boot. The Climate System essentially works likes an air conditioning system in your boot.
Chemical/bloodborne pathogen protection
Washable & Exchangeable Insole
Certified for EMS, Wildland & USAR
Upper material:
Smooth leather
Boot height in inches:
9 inches
Fastener:
Lace up, Zipper
Product type:
Factory firsts
Primary use:
EMS, Station Wear, USAR, Wildland firefighting
Conductivity:
Electrical hazard